By now, there are already a ton of reviews out there for the incredible new Huawei P30 Pro phone. Even before its release, I had no doubts it would set a new bar given its impressive specifications and the performance of its predecessor, the P20 Pro. This article really isn't another spec or performance review. Instead, it is meant as a story about how much I could do with just a mobile phone underwater. When I first heard that the Malaysian launch of the Huawei P30 Pro was going to include a snorkeling underwater housing as a free gift (amongst many other items for preorder clients), my interest was piqued.
As an underwater cinematographer, one of the questions I get asked often is "what camera do you use?". I usually have to go through a lengthy explanation of RED as a camera manufacturing company followed by why I have to use such a camera for broadcast work. While it's extremely useful to be able to record in raw, shoot in resolutions higher than 4k and employ slow motion frame rates, it isn't entirely necessary for those looking simply to capture the beauty that our oceans offer. With that, I set myself the challenge of capturing footage with the Huawei mobile phone to create the video for this article.
For those who would rather just watch the video, here it is. If you would like to check out the full review and behind the scenes details, do read on!
For the best viewing experience, please choose 2160p within the video settings.
Founded in 1987 by Ren Zhengfei, Huawei grew quickly and by 2012 overtook Ericsson as the largest telecommunications equipment manufacturer in the world. Their handset division was established in July 2003 and their first handset, the C300 shipped in 2004. The company has developed various models since and introduced many industry firsts. Their latest phone the P30 Pro is the first to offer a 5x optical zoom made possible with a brilliant periscope design.
The P30 Pro
Powered by a Kirin 980 octa-core chipset with 8Gb of Ram, the flagship P30 Pro from Huawei is no slouch. The Pro version comes in 256 or 512Gb of internal storage. Owners can further increase this by 256Gb using Huawei's nano memory card which takes the place of the second SIM card slot.
Battery life is very good with a 4200mAh capacity. When used in conjunction with the provided Huawei Supercharge 40W charger and cable, the phone can recharge from 0-70% in an astonishing 30 minutes! This was one of the standout features I loved when using this phone.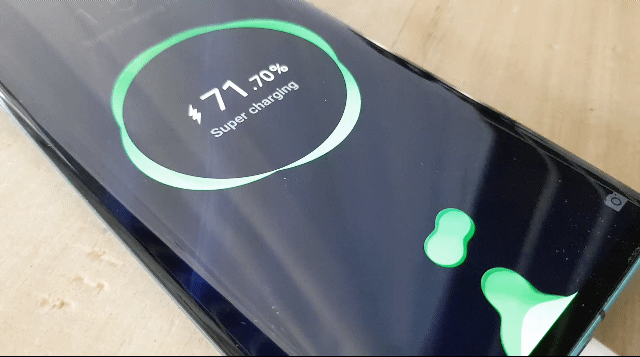 The Cameras
This is probably the reason why most people will purchase this phone. Co-engineered with Leica, The P30 Pro has a whopping 5 cameras in total. The front camera is a massive 32 megapixel (MP) f/2.0 selfie shooter while the back comprises of 4 other cameras. These include a 40 MP f/1.6 optically stabilized wide angle camera, a 20 MP f/2.2 ultra wide angle camera, an 8 MP f/3.4 optically stabilized telephoto camera and a TOF (Time Of Flight) camera used for depth mapping.
What's interesting is how the phone decides which camera to use. It does this on its own depending on what settings you choose and what functions you employ. For example. If resolution is set to 40MP, you are using only the primary wide angle lens and all zoom functions (or ultra wide) are not available. In order to utilize all the options, resolution needs to be set at 10MP.
For the video mode however, all functions are accessible even when recording in 4K(Ultra HD). This is because 4K requires a resolution per frame of 3840 x 2160 pixels (8.3MP). This is well within the limits of each of the cameras. This however only works in video mode. In the Pro mode for video, ultra wide angle mode is not available. 
In DxOMark Mobile tests and scoring, the P30 Pro scored a new all time high of 112 points with a photo score of 119. This makes it the best mobile phone camera you can buy right now.
Huawei Snorkeling Case
The Huawei underwater case is specifically marketed as a snorkeling case. It is rated for a depth of only 10m and not for the usual recreational diving depths of 25-30m. As a snorkeling case, I must say it works very well for basic use. The rear cameras are protected by a glass window. The phone's screen is covered by a clear plastic piece which allows full touchscreen accessibility above water. You can use the phone as you would normally even while in the housing. On the side are physical buttons to access the volume controls and the power switch. There is also a larger button that is redundant and I can only think it was designed for a different phone. This snorkeling case looks almost exactly like the one for the previous P20 Pro although that housing was rated only to 5m in official descriptions.      
Full touchscreen controls makes this a very user friendly housing
Huawei has incorporated an underwater mode into its camera functions. When in underwater mode, the screen is locked and you simply press either side of the volume key to either snap a photo or start recording a video. There are no controls for settings at all. I noticed that exposure is increased in this mode as well. This is because water robs camera sensors of light. The deeper you go, the more light (and color) you lose. The underwater mode probably intended to compensate for this and makes exposures brighter. I can imagine using this function to film various whales on some of my trips or even sharks in shallow water.
However the purpose of this test was to see how well the phone's cameras could perform underwater. I opted to shoot the P30 Pro differently using full manual controls. Although the housing was not designed for dive use, I managed to work around the functions and shoot manually with Pro mode instead.
Behind the scenes, setup and dives
First part of the assignment was doing research to find critters within the 10m depth range to film. Fortunately with the help of the fantastic guides at YOS Dive Lembeh, this wasn't too difficult. If you haven't heard of the Lembeh Strait or YOS, do check out my review here. There are a variety of sites along the Lembeh Strait that are shallow to begin with. A quick check with my guide Hiros and we were soon targeting species that could be found in shallower waters. I must say that I was extremely lucky as well. We had help from other guides who informed us of what they spotted within shallower waters. On some occasions, we just happened by chance to come across some of the critters featured in the review video mid dive.
Using dive lights to bring out the true colors of underwater creatures.
With the subject matter solved, the focus then turned to manipulating the housing to do what I needed. Fortunately, the volume buttons activated the camera shutter or video record functions regardless of whichever mode the camera was in. This meant that I could use any mode I wanted as long as the settings were preset on the surface. Once in the water, the touchscreen is no longer functional as water pressure pushes the entire plastic window tight against the screen. This also means that you cannot touch the screen to pick focus or exposure points.
In order to get the shots you see in these photos or video, I had to adjust all the settings manually above water. Focus had to be pre set within the pro mode. Autofocus will not work with the snorkeling housing window pressed against the screen. I adjusted focus settings above water and then kept my finger pushed tight against the screen as I descended back down to the subject. If this was not done, water contact would cause the settings to change as I submerged the housing. If the screen timed out and went dark, activating the camera again would reset focus to infinity (wide angle settings) and I had to head back up to the surface to reset focus back to a macro position.
I believe it would be a simple matter of a software update to the camera to allow the P30 Pro to maintain its manual focus settings after the phone wakes up from a timeout. Hopefully Huawei will incorporate that into a future firmware update.
Because this isn't a dive housing and wasn't designed to be used in this manner, Getting the shots for this clip involved multiple (short) trips to the surface for setting changes. While this isn't recommended for dive safety, It could have been done safely if I was actually snorkelling and using the housing the way it was intended. Snorkeling or freediving would mean making multiple trips to the surface anyway!
However, the entire purpose of this project was to explore the how well the Huawei P30 Pro could perform in the hands of a professional with full manual controls. The phone performed brilliantly! I would however recommend that anyone considering using this as a dive camera purchase a dive rated housing with robust manual controls.
There are currently some manufacturers that make mobile phone housings. Weefine has an aluminum universal housing with many features including a vacuum seal. Unfortunately I believe the current Weefine model will not accommodate a phone the size of the P30 Pro. My old Samsung Note 8 did not fit in this housing and that phone is almost identical in dimensions with the P30 Pro.
Update: The P30 Pro DOES FIT in Weefine's underwater housing! On a current trip to Tokyo, I managed to test fit the P30 Pro and it sits in the housing very snugly! Although I haven't had the chance to try this housing, I believe there are manual focus controls as well. I do hope to be able to test this housing soon!
The telephoto lens is obscured when used in the Weefine housing. However the more important lenses still enjoy a full view through the housing window
Easydive from Italy has a much more advanced solution (with battery packs and lens adapters available) and is probably the best mobile phone dive housing available in the market right now. I look forward to trying it out once the P30 Pro is supported.  
Photos
Here are a few photos I shot with the P30 Pro. As you can see, the image quality is pretty good. Keep in mind though that this is a MOBILE PHONE! It would be silly to compare images with those taken with a DSLR. However with the right technique, I find that the images recorded could give higher end compact cameras a run for their money in certain situations.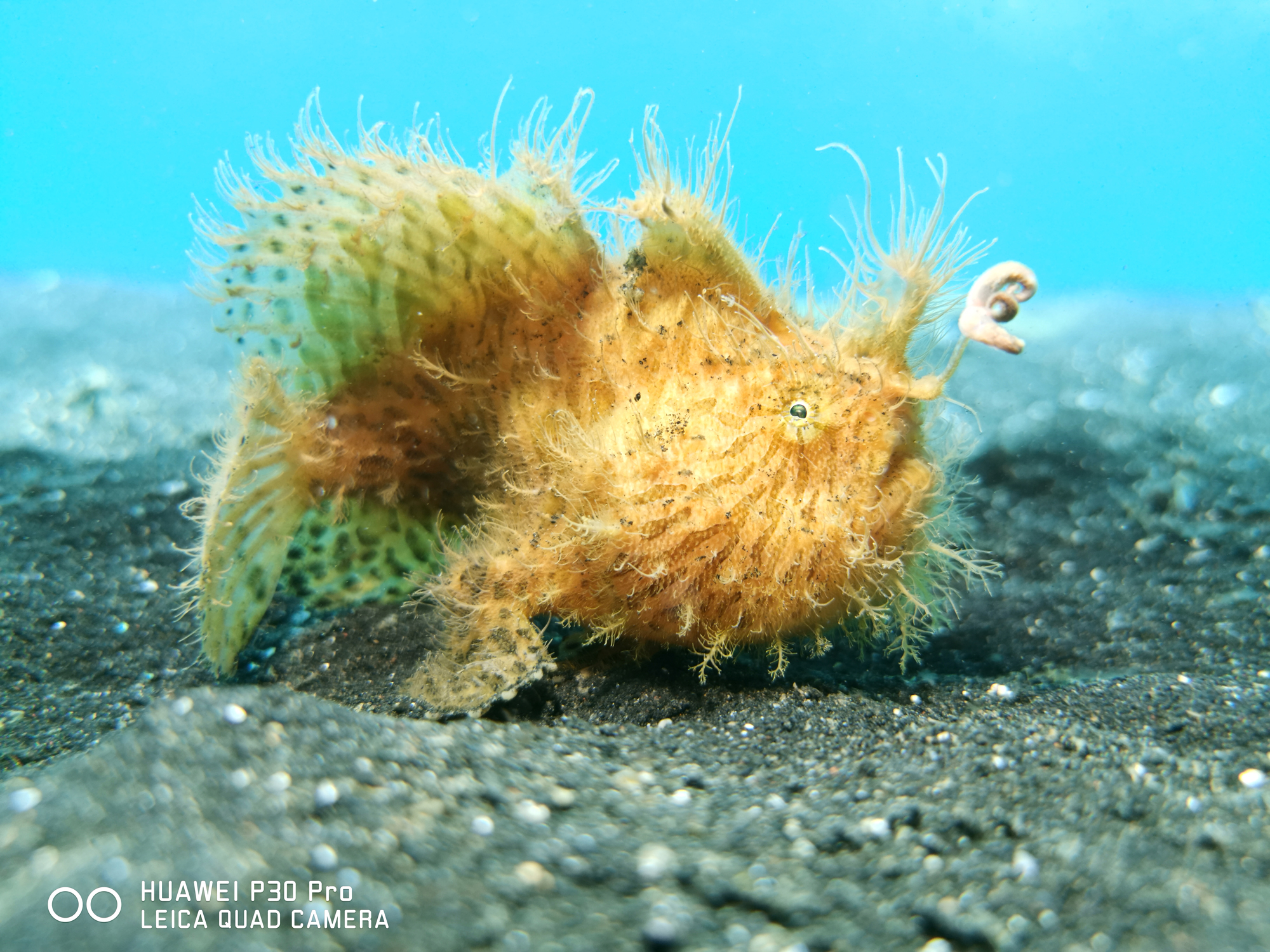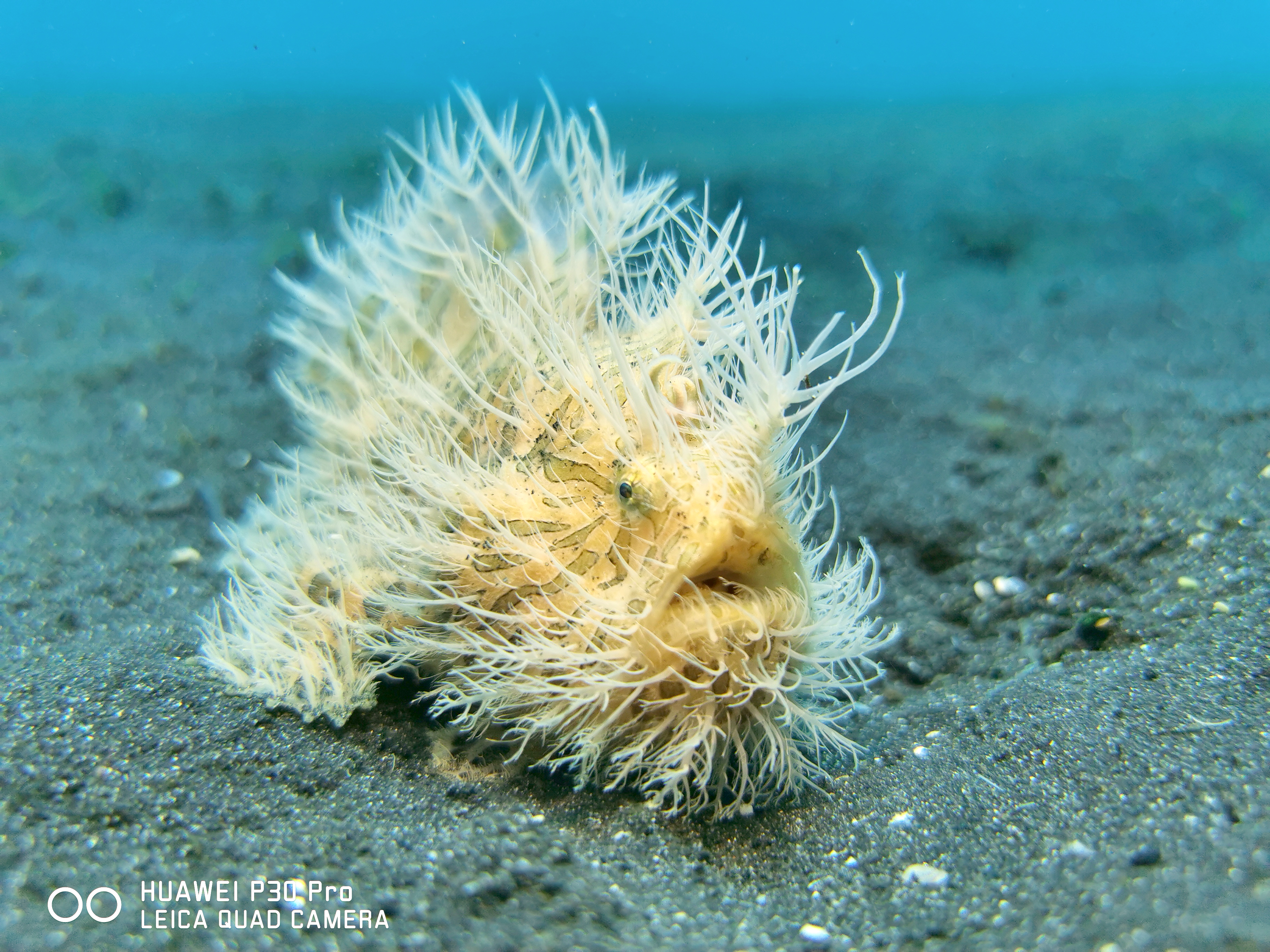 Trying out some extreme macro utilizing zoom functions. Aggressive sharpening is evident as is a drop in image quality. Nevertheless, the resulting images are sufficient for most social media posts. Impressive for a mobile phone with no add on lens!
Videos
This is the reason why I embarked on this challenge in the first place. I must say that the video quality was much better than I had hoped. Colors were clear and vivid. In macro mode or during close focus however, some out of focus areas were swirly and slightly messy. This is not unexpected however from a mobile phone sized lens and sensor. I was just amazed at how close I could focus with the P30 Pro. One thing to note however is that the ultra wide lens did not work in Pro mode for video. There was no option to zoom out. In the Pro mode shooting photos however, this was available.
Conclusion
I'll leave you with the video (at the start of this article) so that you can decide for yourself. I would like to thank Huawei Malaysia for rushing me one of these units before its release. It truly is an amazing phone with an incredible camera. A new bar has been set. Just don't go out trying to use this for dive trips yet until a proper dive housing with robust manual controls becomes available! LOL
As a disclaimer, none of the critters were moved to shallow water for this video. The sequence where the frogfish ate the flounder took me by surprise as well. I was still adjusting focus when it darted straight from under my arm into the mouth of the greedy frogfish!
It took almost 10 days of diving to come up with the images and clips you see in this review. Each dive was dedicated to finding and shooting just one critter. In some cases, multiple dives were required to find a suitable subject or to get a shot I liked. There are no shortcuts if you want something done properly 😉